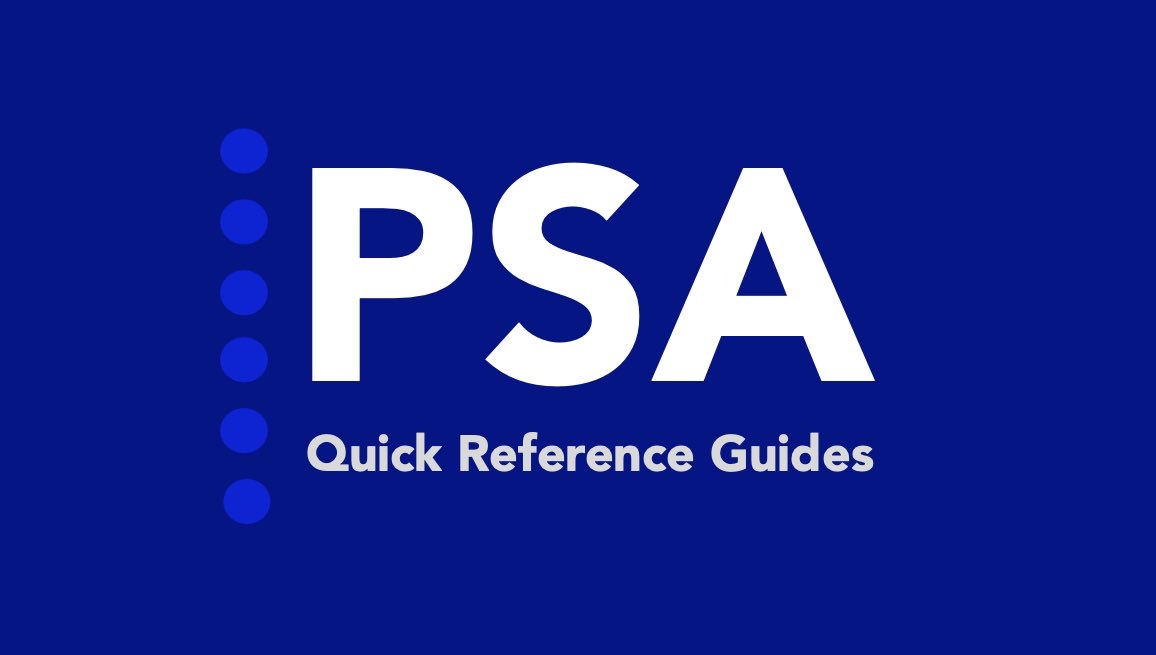 Accelerators
PSA Quick Reference Guides
---
Give your team the documentation they need to accomplish their tasks in your enterprise solution for FinancialForce Professional Services Automation (PSA) with a set of Quick Reference Guides designed for your organization. These training guides provide step-by-step instructions for your end users and PS Ops so business processes are executed consistently throughout your organization.
PSA Quick Reference Guides at a glance
Any company that uses FinancialForce PSA and wants to have written documentation for their users on PSA. These guides are designed for PSA end users and PSA Ops users. We also offer a set of guides designed for a PSA Administrator. 
The standard guides typically include the following. However, we always modify the guides based on the client's implementation. If custom features or integrations are added, we document those features as well.  
Onboarding (new users)

Project Creation & Setup

Project Management

Task Gantt

Staffing

Time Entry

Mobile Time Entry

Expense Entry

Mobile Expense Entry

Time & Expense approval

Project/Resource planner

Reporting, Dashboards, List Views
Yes, we always modify the standard guides to include documentation specific to that organization's processes. Our guides also are tailored to use an organization's specific lingo, branding, and logos when needed. 
Some request simple documentation so they can place the content into their knowledge management application.
Yes. We have a guide for FinancialForce Accounting (FFA) and we will document revenue management features that are often implemented with PSA. We also have a guide for PSQuote, a professional services quoting application native to Salesforce built by us, CLD Partners. 
How can I get a set of guides?
The process for developing guides for your organization is similar regardless if you have PSA already or are planning to implement PSA. 
If you already have FinancialForce PSA in your organization, our trainer would need a demonstration of your FinancialForce environment and processes. After the demonstration, a trainer will need access to your environment (sandbox or production). The trainer will update the standard guides with activities and screenshots specific to your FinancialForce org. 
If you're planning to or currently implementing PSA, then it's best to create the guides after user acceptance testing (UAT) is completed. If a CLD trainer is involved from the beginning, then the CLD project manager and trainer will coordinate and the guides will be prepared as the project wraps up but before the application goes live. 
The drafts are sent to the client for quality review and any changes are incorporated. After that, the guides are delivered to the client in the format agreed upon. 
Benefits of Having Quick Reference Guides
With the CLD's PSA quick reference guides, most organizations find:
User adoption tends to be better 

Data is more accurate and business processes are consistently applied when users have one place to reference work steps 

Fewer questions and/or help tickets are sent to the FinancialForce Admins or PS Ops groups
< Back To Accelerator Page