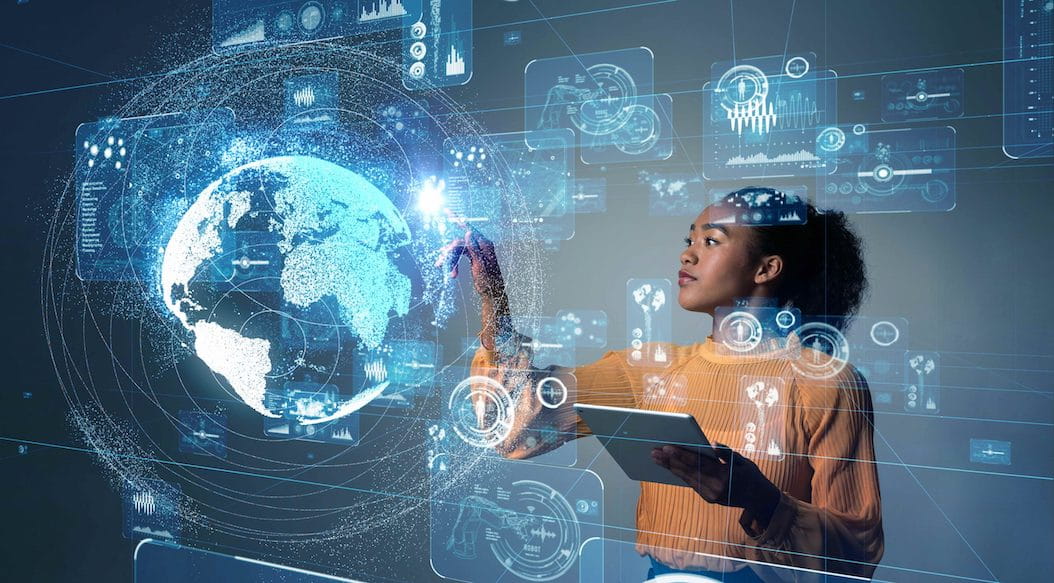 Choosing a Digital Transformation Partner
In some ways, organizations are like individual people. The adage, "you can lead a horse to water, but you can't make him drink" often applies to corporate Digital Transformation initiatives. When the phrase "digital transformation" is brought up, most people's thoughts gravitate towards systems–moving to a new system or moving data to a single cloud platform–and re-engineering the attendant processes. This is appropriate since it's part of the transformation. But like the horse that won't drink, your organization won't benefit from wholesale technology improvements without proper change management and training (something a great digital transformation partner should offer you).
At CLD, we implement FinancialForce solutions for Enterprise organizations that offer professional services. Since we operate in the cloud ERP and PSA space, we're involved in large-scale and complex transformative programs. These projects are technical in part, but we believe they can largely succeed or fail based on organizational change, not just process change. Keep in mind the following three things to ensure a successful Digital Transformation initiative.
Silence is Not Golden.
From my perspective in Learning and Development, I see many clients commission big transformation projects, but put communication about the project at the bottom of their to-do list. In these cases, we see that as soon as the project starts, people begin to talk, and it turns into a game of telephone. Someone hears about what's going on in the project, and they share it with a colleague, but it's slightly distorted. The more the information spreads, the more distorted it becomes. Suddenly, you have people who aren't involved in the project who already hate the technology. Like any good digital transformation partner, we work with our clients to ensure that everyone understands the changes that are coming and why. In these situations, management support and awareness are critical to ensure the entire organization understands the benefit of the technology and is on the same page.
Ignorance is Not Bliss.
It's also important to recognize the impact these projects will have on your resources day to day, during the digital transformation, as well as after changes are introduced. For your digital transformation to be successful, it has to be adopted by the people working in the solution every day. That's why it's so vital to help your team adapt to the system and process changes. A good digital transformation partner would share these simple ways to help your team:
Start planning for organizational change management at the beginning of your project

Communicate the timelines and milestones and how it impacts them

Train your employees – users will need training tailored to their job function

Consider a champion network to promote the new system and provide local support
My job is to ensure that everyone who will be touching or is affected by the new system gets training with every go live. Good end-user training does two things. First, it guides the specific hands-on way each person will interact with the system. Second, it provides an understanding of how the new processes will help them be more efficient, enabling a greater focus on customer success. If your team is focused on your customers, you will be well on your way to ensuring the solid client relationships necessary to grow your business.
The Right Digital Transformation Partner Matters
Recently, TSIA shared that "70% of digital transformation initiatives fail to deliver on their objectives." Why is that? From my perspective, many of these failures come from not having the right implementation partner. Digital Transformation is a huge undertaking, and most organizations choose to partner with consultants that have the necessary expertise. A good implementation partner listens and questions requirements to truly understand what is needed for the solution. For example, when we design a new system, our architects always ask "Why?" as well as "How," keeping the client's end goal in mind. (Check out our white paper, "How to avoid implementation pitfalls"… it has 27 questions we ask our clients during design).
Often, clients come to us post-implementation because their original implementor replicated what was done in the old systems, even though that wasn't working or isn't conducive to the new technology. The client ran the initiative in silos and simply took their current processes and moved them from multiple systems to one system. A good digital transformation partner should question this approach and challenge existing assumptions to gain new efficiencies by changing an old approach.
So, it's not just enough to find an implementation partner with the necessary expertise. It's important that the digital transformation partner understands the end goal, asks the right questions, and works with the client to get there. A good partner sees success not as the completion of a project, but the success of the client. You want to put your customers' success first. Find a digital transformation partner who does the same.