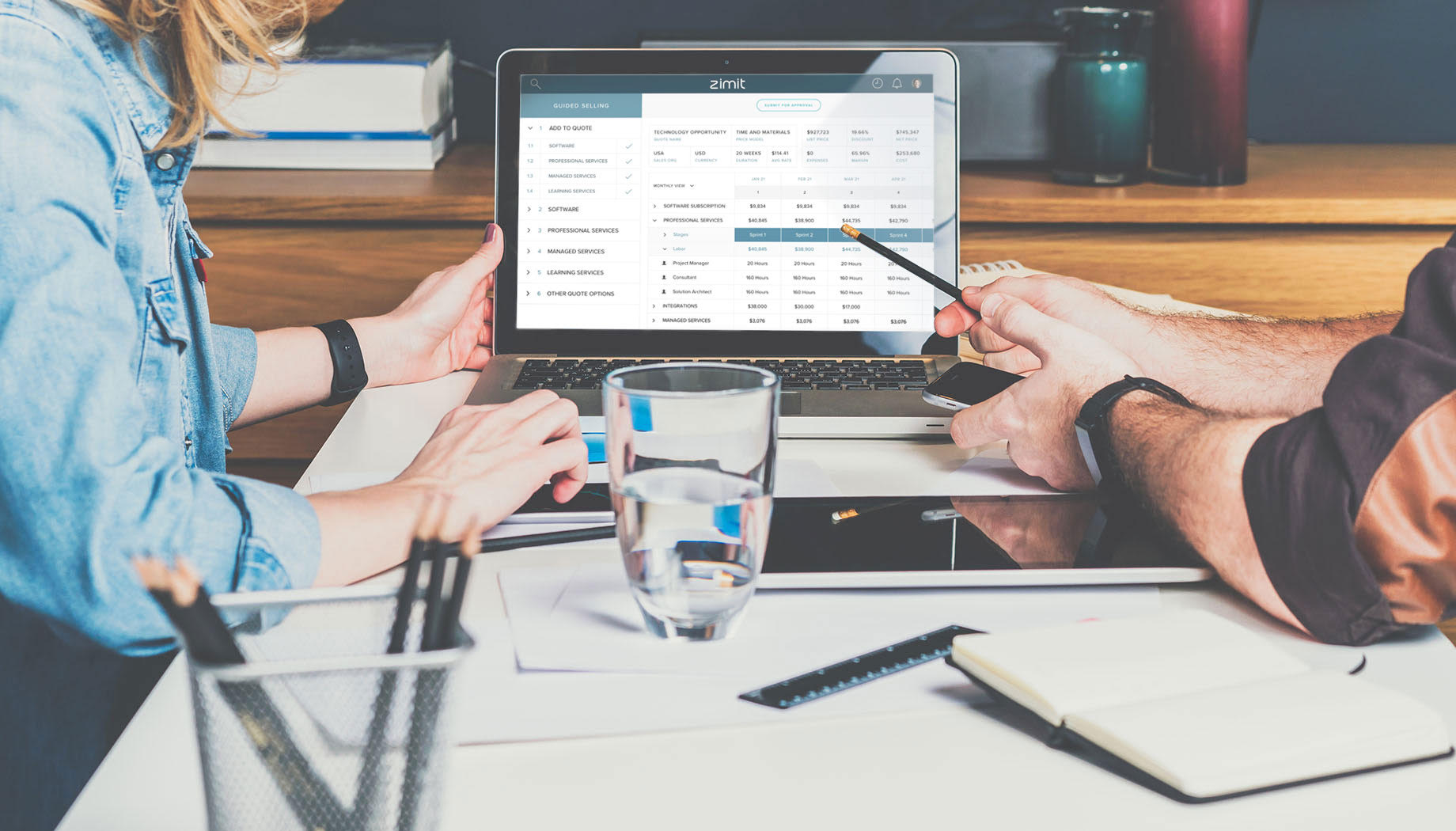 Integrate Zimit with Salesforce
Zimit and CLD announce partnership
Updated March 2022: Since this original article was published, Zimit has become part of Workday. We'll be watching as the Zimit offering evolves with Workday. Our solution remains viable for organizations that want to integrate Zimit with Salesforce and FinancialForce to achieve an end to end view of professional services operations. So be sure to talk with us first!
Zimit and CLD Partners are pleased to announce their partnership. Together we provide the Zimit Integration with Salesforce and FinancialForce PSA. It's a great option for folks who are using Zimit and are ready to take the next step. When you integrate Zimit with Salesforce, data from Zimit is seamlessly brought into Salesforce to create projects and assign resources in FinancialForce PSA aligning with what was sold and quoted.
Zimit fills a gap that has long existed in the configure, price, and quoting landscape for estimating enterprise services. CLD has a long history of implementing FinancialForce PSA and professional services quoting solutions, including PSQuote for enterprise companies. And now, CLD is the preferred implementation partner for Zimit.
In this post, we share how the CLD solution solves a common problem services organizations face and how integrating Zimit with Salesforce and FinancialForce PSA is a one of the solutions out there.
The Problem – Estimating Professional Services is Different
Quoting enterprise professional services is different from quoting products. Most CPQ solutions were designed within a product mindset rather than with services in mind. But not Zimit.
Zimit offers a CPQ solution built specifically for Services. Zimit CPQ allows enterprises to configure, price and quote enterprise professional services with simplicity because it streamlines the processes most companies use when estimating services.
So what exactly makes estimating services different?
There's several key differences but the main one is quoting services requires an understanding of how services are delivered. For example, with professional services, we're talking about people resources with bill rates usually with a set number of hours to be delivered in a specific timeframe. If you know traditional CPQs, you know this is very different from products, which is usually focused on SKUs, price, quantity, discounts, etc.
Zimit, like other services CPQ solutions, allows you to build an estimate using resource roles, rates, hours, etc. And most services organizations that need to quote services also want to manage the delivery of those services… and that's where the core of our solution lies.
Want to read all the differences? Check out this related post on "Why quoting services is different?"
The Solution – Integrate Zimit with Salesforce & FinancialForce
CLD's Zimit integration with Salesforce and FinancialForce is the perfect quoting option for some professional services companies. First, it's great for those who need to estimate services irregardless of the platform and generate an accurate SOW. Then integrate the quote data with a CRM like Salesforce. Once the data is in Salesforce, it's easy to automate creation of projects, resource requests and more in FinancialForce PSA using the Salesforce quote as the basis. 
The best part? You don't have to track any spreadsheets with this integration because you can manage it all directly on your Salesforce platform. We created the CLD Zimit/Salesforce/FinancialForce integration in collaboration with the Zimit product team.
Our solution is flexible. Companies choose whether to automate the creation of a PSA Project using the quote as the baseline to manage the "As Sold" attributes of a PSA Project. Our integration framework allows companies using Zimit to achieve a seamless integration with Salesforce CRM and FinancialForce PSA.
Sounds good? But need to evaluate all the services CPQ options are out there? Here's another solution that should be on your list. (Hint: It's perfect for folks who want to do everything on the Salesforce platform.)