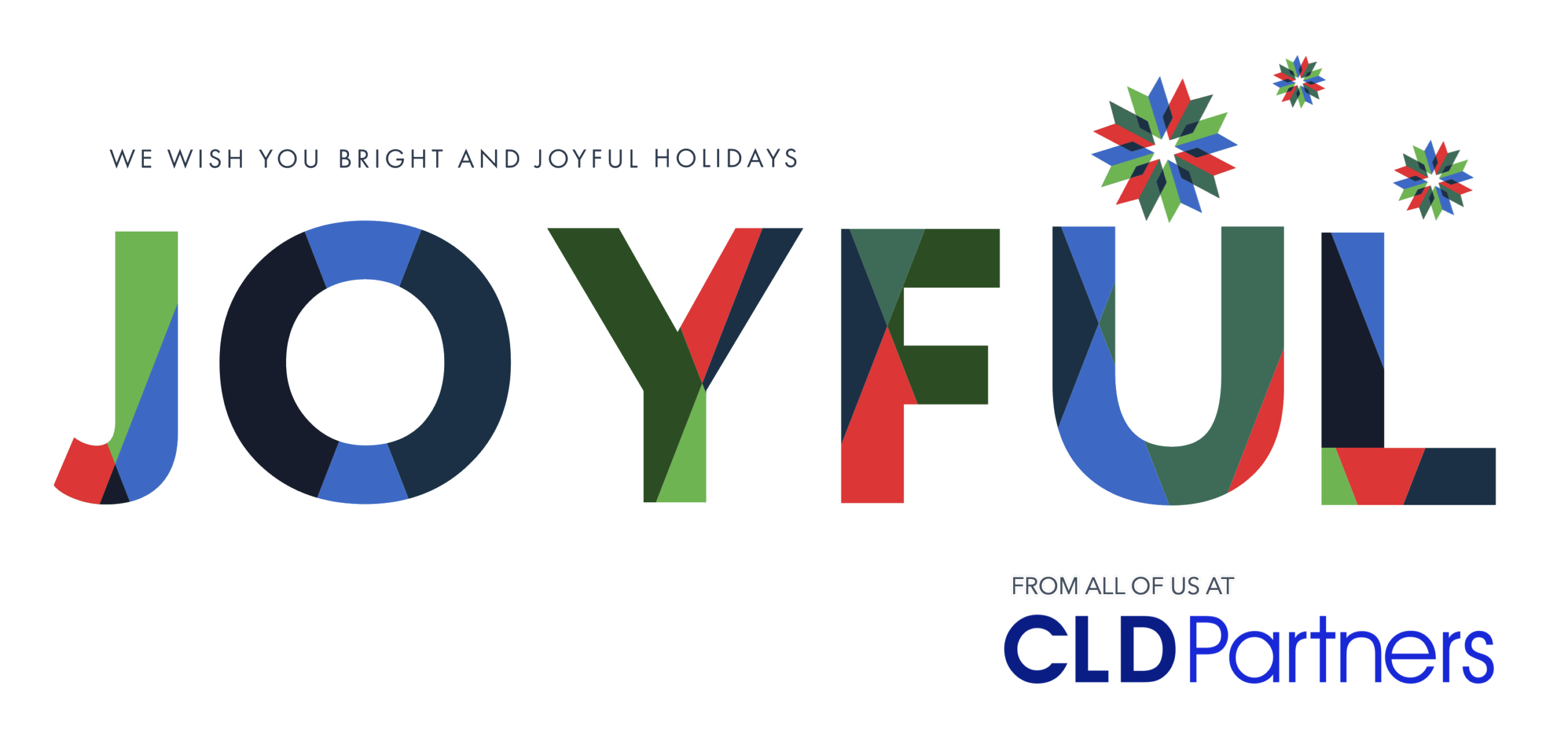 Tis the season for…a top ten movie countdown
As we look back on our year, we are so thankful for our clients and partners. We wish you all peace and joy during this holiday season. And we hope you get as big a chuckle reading our top ten movie countdown as we did coming up with it.
10. Frozen – Having recently watched this movie for the first time – it's fresh in my mind and there are so many analogies I could make for Frozen and FinancialForce implementations, but I have to go with the obvious! That's right, at CLD, we help our client's "let it go, let it go"… let go of those old processes and systems. We help them find better ways to work to meet the demands of their changing businesses. There's no reason to try to go it alone, we're here to help (and the cold doesn't bother us either!)
9. A Christmas Story – This movie is set in the 1940s where a young boy seeks to get the perfect Christmas gift (no spoilers here!) and is humorous since its narrated by his older adult self. There is so much fun and nostalgia in this movie! If our clients are Ralphie, then CLD is Flick and Schwartz (Ralphie's best friends).
8. The Family Stone – Sometimes first impressions or our best made plans don't go as we hope. Just like the family in this movie, we all have our preconceptions and hopes for the future. So when we're implementing Salesforce or FinancialForce, we're sure to walk through those unspoken requirements and expectations to make sure that our design is complete and has your people and clients in mind. And we're also able to plan for organizational change so users know what to expect.
7. Die Hard – Now some of you may question why Die Hard is on this list of Christmas movies or like me, you're wondering why didn't I list it higher! If you haven't seen it, we'll just say Bruce Willis saves the day in an epic way and Alan Rickman plays the perfect villain. It's heartwarming, funny and action packed, complete with walking on broken glass (not to be confused with the Annie Lennox song). Regardless of whether you agree or disagree, it's relevant here because just like John McClane, we save the day for our clients.
6. How the Grinch Stole Christmas – I never used to be a fan of this movie and I've not seen any of the remakes over the years. That said, I've rewatched it as an adult and gained a new perspective on the transformation that the Grinch goes through. Sometimes, at CLD, we might encounter "grinches" or "rigid grinch-like systems" that don't want to yield to finding a better way to work. We're not there to judge – just find the right solution! We're there to help folks through tough changes. Our consultants often bring those "Cindy Lou Who" smiles to our workshops and project teams, melting even the toughest obstacles and hearts.
5. Christmas Vacation – I have memorized many lines from this movie… not on purpose, but it's safe to say I've watched it a lot… the "made for TV" version. (Only later as an adult did I realize that there was an original version making me glad for the made for TV version.) I digress, anyways, there are just so many good lines to use in everyday life and cousin Eddie makes you cringe and laugh all at the same time. At CLD, we have lots Chevy Chase's (e.g. folks working tirelessly for our clients everyday even without that Jelly of the month club incentive), a few cousin Eddies (because sometimes we find unusual solutions but we make sure they're real nice) and a few aunt Bethany's (gotta remedy those squeaks before it's a problem and your salesforce org burns down).
4. White Christmas – In the northeast, we're dreaming of a white Christmas. Whether you're looking forward to snow or find yourself snow-less like Bing Crosby and dreaming of "snow, snow, snow", enjoy the holiday good will and good hearted love story. We believe in taking time to serve others around us whether it be in small ways or more grand ways (like bringing your whole ensemble to Vermont). This movie inspires me to support our clients no matter the challenge.
3. It's a Wonderful Life – In short, this movie is ranked high because life after all is pretty wonderful despite the many challenges we all face daily. And while things are not perfect, we're thankful for our clients, the work we have, and the ability to serve others. So we hope this season that you have time to recharge and appreciate the simple things in life.
2. Home Alone – There is basically a tie between my #1 and #2. It's just hard not to laugh at Marv getting hit with a paint can and who can forget the scream when a tarantula lands on his face. It's also fun to watch an 8-year old imagine and improvise so he can keep his house safe. Here at CLD, we often imagine and create amazing solutions for our clients' toughest problems to keep their data safe — it's just something we love doing.
1. Elf – Elf gets number one because of the innocence and joy that (oddly) Will Farrell is able to impart to his role playing Buddy. Don't get me wrong, I like Will Farrell (Talladega nights anyone?) The genuine actions and joy that he shows is what draws me to the movie. It reminds me of the genuine approach we have with all of our partners and clients. And some days our clients might wish us to 'sugar-coat' certain information, yet we'll never do that (and our clients will tell you this). We'll be polite and deliver information to you so you can make the best decisions. (Also — it would be nice to decorate as fast as Buddy, it's truly impressive and would mean that all my decorating is done!)
As always, this top ten movie countdown was compiled with humor in mind. This list does not reflect the views of all CLD folks – just the author! Merry Christmas & Happy New Year!