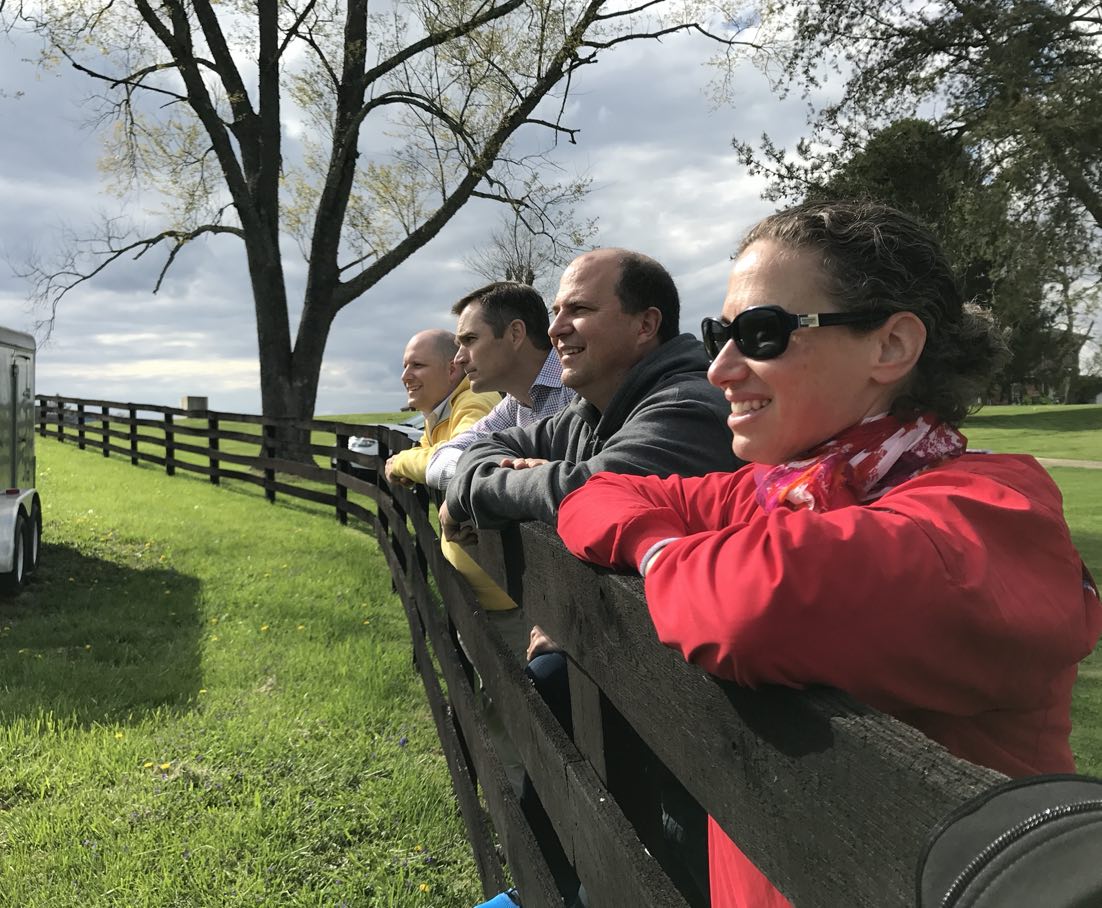 Celebrating 10 Years, Through Your Words and Ours
Over ten years, CLD Partners has confidently become your best resource for implementing FinancialForce systems. Our priorities go beyond simply making your investment worthwhile; we have a team dedication and culture that has made our ten years not just notable, but fun. As a result we have a lot to celebrate—and at the top of our list is our clients.
Building Relationships
We love making our clients' lives easier, and we love building relationships along the way—in fact, that's always been the goal. 
"We originally set up the company to do something very different than FinancialForce implementations. What we did was not as important to our vision as how we did it: our animating vision was always to do high-quality IT services work, focusing on the customer, and to do it with people we enjoy being around: unselfish people who look out for the good of each other and our clients. That is still very much our culture today." 
— Tom Lagarde (GM & VP of Sales)
A Long-Standing Team
The culture at CLD is what we truly pride ourselves on; beyond just being a beneficial business partner, we also want to be a great teammate. Our team in itself is one with uncommon consistency: 57% of our staff have been with us for more than five years, and nearly all have been with us for more than two. We think that's just the beginning:
"By far the most rewarding aspect of our ten years here is the fact that our folks are happy to be at CLD and remain passionate about being servants to each other and our clients. This truth is borne out in our almost non-existent attrition. We love the fact that people love to be here. We're hopeful that the same group that is here with us today will be here with us in 10 years…and we think we've got a good shot at that!" 
— Tom Lagarde (GM & VP of Sales)
Laughing with You
Our enthusiasm translates to client enthusiasm, as is obvious from your feedback. We've been reviewed as everything from "a dream come true," to "the best partner I have ever worked with." 
And you've invited us into not only your businesses, but also your senses of humor! We do serious work, so we don't like taking ourselves too seriously, and we've found this only builds trust and rapport. To wit, client feedback often includes spirited sarcasm as much as praise. Here are a few of our favorite quotable quotes:
"I have enjoyed being the customer and giving the CLD team a hard time. They have remained positive and what they have lacked in talent, they have made up for in the ability to bill us. I am taking notes."
— A Dear Client Who Was Only Joking, We Assure You
Client: "This is starting to feel very uncomfortable. I need to get a cup of coffee."
CLD: "Well, when you come back, it's not going to be any better. The problem will still be staring you in the face."
Client: "Maybe I won't come back. I will let you solve this."
— A Client Who Still Hasn't Come Back from Florida
Gratitude for Our Clients
After ten years of problem-solving work and making many jokes along the way, our gratitude is always for our clients, what you've helped us to build, and how you've welcomed us into your businesses, through friendship as much as FinancialForce. 
"When we slow down enough to reflect, it's a very humbling experience that we are truly grateful for. So many things had to fall into place for us to be successful: the right group of employees, the right partnerships, and of course the clients who put tremendous trust in us to help them get value out of large investments!"  
— Tom Lagarde (GM & VP of Sales)
Thanks for being a part of ten incredible years, and here's to ten more!