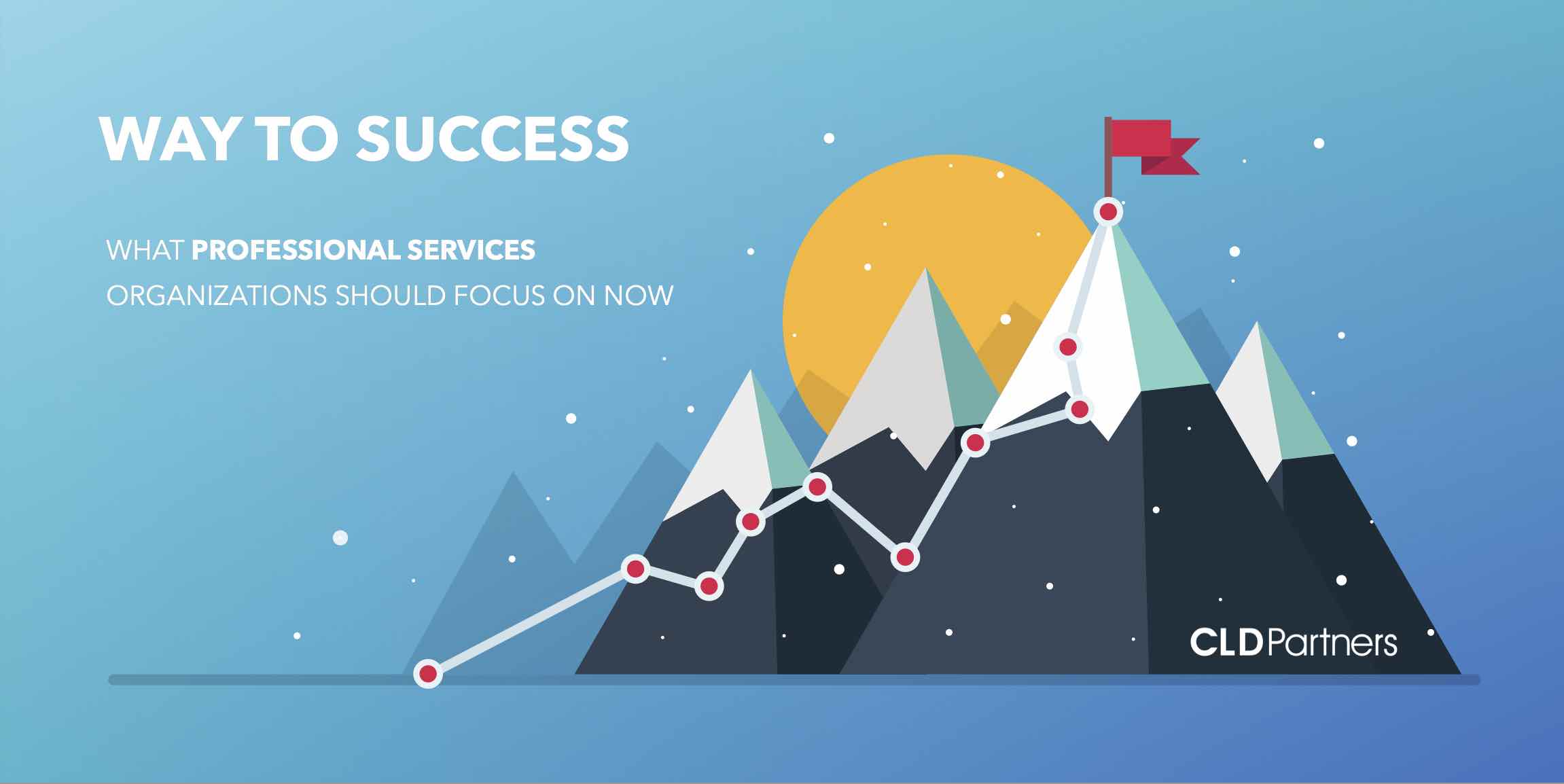 5 Keys to Achieve Professional Services Success in 2022
It's February and somehow, it's 2022. Now that we've all gotten a chance to take a breath and settle nicely into the new year, let's talk goals.
A new year brings with it a fresh opportunity to step back, assess where you're headed, and pivot to achieve your goals. No matter what industry you're in (or when your fiscal year begins), it's time to think about what this year is really going to do for us – and our organizations.
Why?
There is no better time than now for more realistic and result-worthy resolutions. It's possible you've given up some New Year's Resolutions already (we have), so let's figure out some real, achievable, actionable to-dos for the upcoming year that will result in satisfying professional services success.
If you're part of a Professional Services (PS) Organization, we've got you covered. When your business depends on your people and your ability to deliver to your clients, you can't delay improving internal business operations. It's time to make your technology and repetitive tasks completely seamless.
Add These Action Items for Professional Services Success
Take it from us: These are the five things every PS organization should be doing this coming year.
Achieve Professional Services Nirvana.
Sounds great, right? Here's what we mean. Every day, our clients tell us tales about the struggles of managing their Professional Services businesses. The trying times they go through – from figuring out accurate forecasting to recognizing their revenue and navigating timely quoting processes – are a lot to deal with.
If your PS organization experiences similar challenges, it's time to put those pain points in the past.
When companies streamline their quoting processes and figure out how they feed into delivery and revenue recognition, all of those stressful, repetitive struggles tend to magically fade away. Your company becomes aligned. Everyone and everything is working seamlessly, in sync. You experience Professional Services Nirvana.
Shift Your Quoting Systems to Salesforce.
Many PS organizations still rely on spreadsheets to report, forecast, quote, and recognize revenue.
Don't be one of those organizations. It'll wreak havoc on your people's stress levels, your overall efficacy, and even your bottom line.
Instead, consider quoting services using an app that allows you to specify roles, hours, use standard rates, consider delivery schedules, and more. If you're using Salesforce to manage leads, communicate with customers, or track opportunities, then you need to be quoting on Salesforce, too. It'll save you time, money, and tons of stress.
The best part is there are lots of new apps available now that are specifically designed for Professional Services. So if it's been a while since you last checked, then check out these great quoting apps:
Consider FinancialForce PSA.
Professional Services Automation. Three magic words that give you dramatically easier and more effective ways to manage project delivery. Professional Services Automation (or PSA) tools give organizations hands-off ways to handle contracts, time tracking, project management, invoicing and billing, and more.
FinancialForce PSA, in particular, is so good that we not only implement it, we also use it to manage and deliver our own projects.
But you don't have to take our word for it: FinancialForce PSA has topped the rankings and popular quadrant charts as the #1 PSA time and time again.
For enterprises that deliver professional services and use Salesforce, FinancialForce PSA is a great option.
On the fence? Need a little more direction as you decide which PSA tool is the one for you? Talk with us. We're familiar with all of the options out there, and can advise you on what would work best for you!
Consider a Business Process Review.
A review may not exactly sound like fun, but it'll be worth the time you take to do it.
A business process review will help you discover:
Whether your most-used processes are aligned with the way your people prefer to work
Whether all of your business processes are even necessary
If there are any places where your team is working inefficiently, off-platform, or outside the system
Whether you need all of your current requirements or approval processes
Companies often ditch burdensome business processes after a review. Then, they are free to work towards their goals feeling a little lighter, freer, and happier. (Exactly what we're all going for in 2022, no?)
We've embedded reviews into our solution design process so we can help you get to that streamlined, elusive, work-smart-not-hard place. We ask the truly tough questions. (Do you really need daily time entry notes? What about those three levels of review, are all three necessary?)
In need of a review, but don't know where to start? At CLD, we offer health checks for organizations to help them look at how their processes and systems are performing. We believe your system should evolve as your business grows. The best part is, our team can implement any recommendations you like so your team gets to experience professional services success ASAP.
Look at the Log-Ins.
How often are people really using your apps? If you don't have time for a full-scale business process review, try this.
No one wants to play mall cop, but when it comes to professional services delivery, you're dependent on your team keeping the system up to date. Different industries have different requirements and expectations – some organizations have daily time entry requirements, others have weekly forecasting that has to be submitted. PS organizations with field services may have other rules.
What's truly important is whether your teams know the expectations (and if they are actually following the requirements). It's a simple check to see how often folks are logging in and see if they are using the system. One place for your data is great but it's only accurate if folks are using the system!
If you see that your log-in rates are lackluster, no sweat. Give us a call, and we can help you brainstorm efficient ways to make employee use of your systems a no-brainer for everyone involved.
Those are the steps for professional services success we'll be focusing on in 2022 – were any of these already on your mind? Got any other ideas percolating? Let us know what you're thinking – we're excited to tackle the year ahead with the professional services community.
Happy 2022! May all your roadmaps be bright!