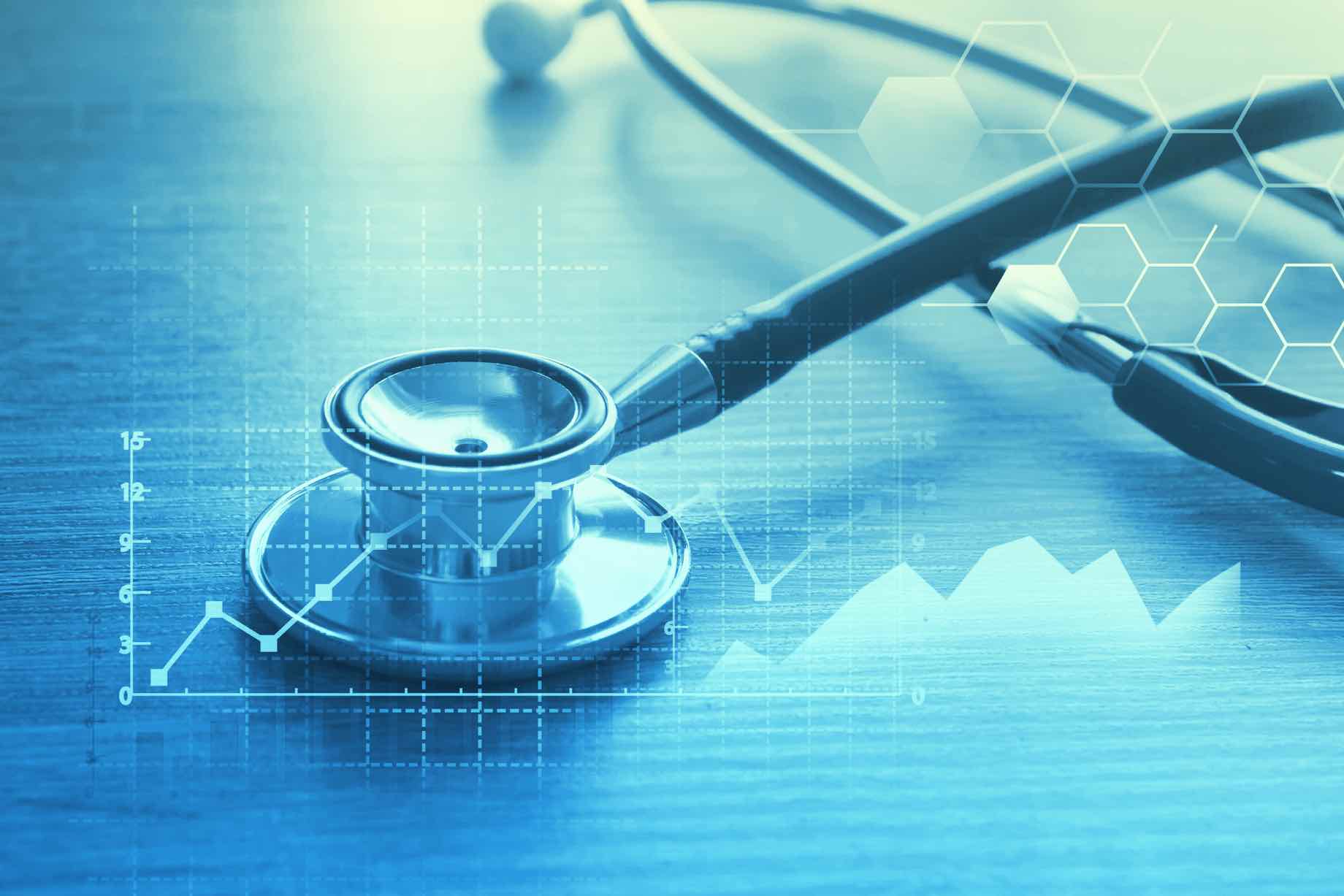 Certinia Health Check For When Your Business Changes
This article is all about making sure your Certinia (formerly FinancialForce) implementation evolves as your business grows. A Certinia Health check is the perfect way to ensure Certinia is working for you.
It's important to review your company's organizational structure and processes when your business goes through big changes. These big changes can be things such as acquiring a business, launching a new product line, or emerging into a new market.
After a big change, it's equally important to update your systems. Your systems should be configured to support your growing business.
However, sometimes it's more than adding a new product to your price book or line of business to a field's picklist. Sometimes it involves looking at your processes end to end for your CRM, Financial, and Accountings systems (like Salesforce and Certinia). Sometimes your systems need a health check — just to make sure everything works as it should.
Keep reading and learn how to get started complete with a real example about a Certinia (formerly FinancialForce) health check.
When to Review Your Certinia Implementation
When everything is working well and your business is growing, it may seem like your system doesn't need a check. So let's introduce a few cases that may require a Certinia (formerly FinancialForce) health check. We're often contacted by companies who already have Certinia and are looking for support with their current solution. Usually, companies fall into one of these three categories:
Acquisition/Business Change: They have recently acquired a new company, merge with another or their business has expanded or changed
Turnover or scheduled upgrades fall behind: a Certinia or Salesforce Admin moves on and a company finds itself without an expert or simply time goes by and it's time for a review
Implementation Partner Challenges: Sometimes it's not a match and you find yourself mid-implementation, wondering if you have the right partner or if you'll have the right solution in the end (Check out how to avoid these Certinia Implementation Pitfalls!)
Regardless of which category a company falls into, at CLD, we consider these types of engagements a health check. A Certinia health check is just one of the services we provide with Concierge, our Certinia Support Service. Concierge is designed specially to support companies who have already implemented Certinia.
For this post, we're going to focus on what a health check looks like for companies that are handling a big business change.
Adapting Certinia to Your Growing Business
As we said in the beginning, your business can grow and change in many ways. For example, after you merge or acquire a company, companies take time to onboard people and assimilate functions and processes into the right corporate systems. It's usually a pretty hectic time yet it's also a perfect time to take a look at your Certinia (formerly FinancialForce) implementation.
Mergers and acquisitions are not the only ways companies experience big changes in the business. Maybe you launch a new product or the way you work has changed. This too can be a great time to look at your Certinia implementation and make sure that it still works the way your business works.
So what should a Certinia health check look like? At a minimum, it should include looking at your professional services operations, your organization structure, and critical upstream and downstream system integrations. It might require looking at more.
The next two sections provide a list of questions to consider (questions we would ask you during a health check). This is just a start, you may need to tailor based on your business and IT systems.
Analyze Your Professional Services Business
Below are key topic areas to think about during a Certinia (formerly FinancialForce) health check concerning Quoting and Professional Services Automation(PSA). Each topic has a set of sample questions.
Quoting Services & Delivering Projects
Do you need to update the way you quote services? (Do you use a professional services CPQ?)
Will service delivery change? (because of new resource roles, project timelines, or other reasons)
Are there any new products or offerings to add to your price books or catalogs?
Do you want to change how projects are created or configured?
Billing & Forecasting Services
Will you continue to bill projects the same?
Do you need to add in billing milestones or handle billing for subscription services?
Will forecasting revenue change in any way?
Do you have to defer recognizing revenue until services are performed? (Are you making any changes due to ASC 606)
People & Where You Operate
If you acquired a new company, how many new users need created in your system?
Will approval processes change or have they already changed and the system needs to be updated?
Do new users know how to use Certinia or will they need training?
Do you need new regions or practices added to your organizational structure for reporting?
Data & In-Flight Projects
If you acquired a company, does the other company use the same PSA system?

Will you migrate legacy data?

Does any legacy data need translated/transformed?

How will you handle in-flight projects?

Are there any new regulatory or compliance implications that you need to consider?
Do the current permissions, user profiles, and other security settings still make sense?
Are reports and dashboards configured with the right filters? Do any fields need added?
Whether you work with us or do this exercise on your own, it's helpful to consider all aspects of the quote to cash lifecycle, like professional services automation and the other functions that make up this process.
Consider Organizational Change Impact
We also recommend that you review the following organization questions during a Certinia health check. (Aspects of the following questions may have been touched on above, however, sometimes looking at a topic as a whole ensures nothing is overlooked.)
Are there any assumptions about your business that need to be revised, for example:

"we only sell this way" when it's changed

"finance doesn't need that information" yet finance asks for supplemental invoice information
"the EU handles time off the same as the US" – does it?

Do you have the necessary integrations in place to ensure a full view of your operations?
Are your processes standard across regions?
Will your Certinia implementation support your future (To-Be) business processes?
Do approval processes help or hinder the flow of work (Are they necessary? Need to improve?)
Are your users working outside the system and does it make sense if they are? For example:

Is your sales team looking at excel or email to find the latest quote details? (consider an on-platform professional services CPQ)
Are your project managers copying project status and emailing it to clients? (maybe add a project status component to your projects and use Conga)
Does finance routinely ask for more detail for expenses billed to clients? (maybe revise the invoice data sent to them to include this detail)
Many organizations do this exercise on their own. However, sometimes you just need a fresh perspective to help you visualize alternatives to specific pain points or options for process automation. We can help — talk with us.
Now, let's take a look at a real example of a Certinia (formerly FinancialForce) health check.
A Certinia Health Check Illustration: GrayMatter
GrayMatter is an example of a company that contacted CLD Partners for a Certinia (formerly FinancialForce) health check. Mandy from GrayMatter contacted CLD and shared "Our company purchased another company and need to bring all their project and financial information into FinancialForce PSA and FFA."
After gathering information about their business, systems, and processes using questions similar to the ones above, CLD helped GrayMatter with these four primary things:
Mapped necessary data from E-Merge PSA and Deltek Vision to objects & fields in Certinia.
Migrated data into these objects: Accounts, Products, Projects, Phases, Milestones, Assignments, Timecards, Sales Invoice, Payable Invoice, and Journals.
Identified various smaller improvements needed to automate and reduce the total time required to move data from PSA to FFA.
Configured financial reports to combine both businesses into a common view for the Accounting and Executive team.
What started as a health check with GrayMatter led to a few other enhancement requests. We implemented a custom Revenue Recognition calculation solution. The solution created monthly journal entries by project.
Also, after seeing a demonstration of the CLD Credit Card Integration to Certinia solution, GrayMatter requested this feature as well. All of these enhancements help GrayMatter work smarter and better serve its clients.
"The team assigned made things simple for loading data, did a quick turn around on whatever we needed, offered opinions on how processes could work smoother, and overall was great. They had innovative ideas that have helped our integration be as smooth as possible, and we would 100% use them again for any integration we have."

Mandy Urey, Chief Operating Officer, GrayMatter (read her full review)
Why Thought Leadership Matters
Sometimes with support, companies look for the most affordable partner since, after all, it's just support… right? Actually, we find many clients need more than just support, they need help to think through tough business challenges that come up as their business changes and grows.
Over the years, we've noticed something about our health check engagements. As with GrayMatter, our clients often seek out additional recommendations regarding challenges that were beyond the original problem. Sometimes it's even challenges outside the scope of Certinia, sometimes it's Salesforce-related and other times it's an upstream or downstream integration question.
So we took a look at why this happens.
We found that the thought leadership we provide as part of our consulting is a big reason our clients continue to turn to us. With low attrition, our consultants have 10+ years of experience providing advice to enterprises across the high-tech industry in the area of Professional Services.
"A thought leader is an individual or firm that prospects, clients, referral sources, intermediaries and even competitors recognize as one of the foremost authorities in selected areas of specialization, resulting in its being the go-to individual or organization for said expertise."
Most of the time, folks don't start out seeking "thought leadership"… companies are simply looking for a solution to solve a problem. And when companies start looking for a Certinia (formerly FinancialForce) solution, they find CLD.
Going through a big change and using Certinia? Give us a call — you'll be glad we talked even if you don't need our help.