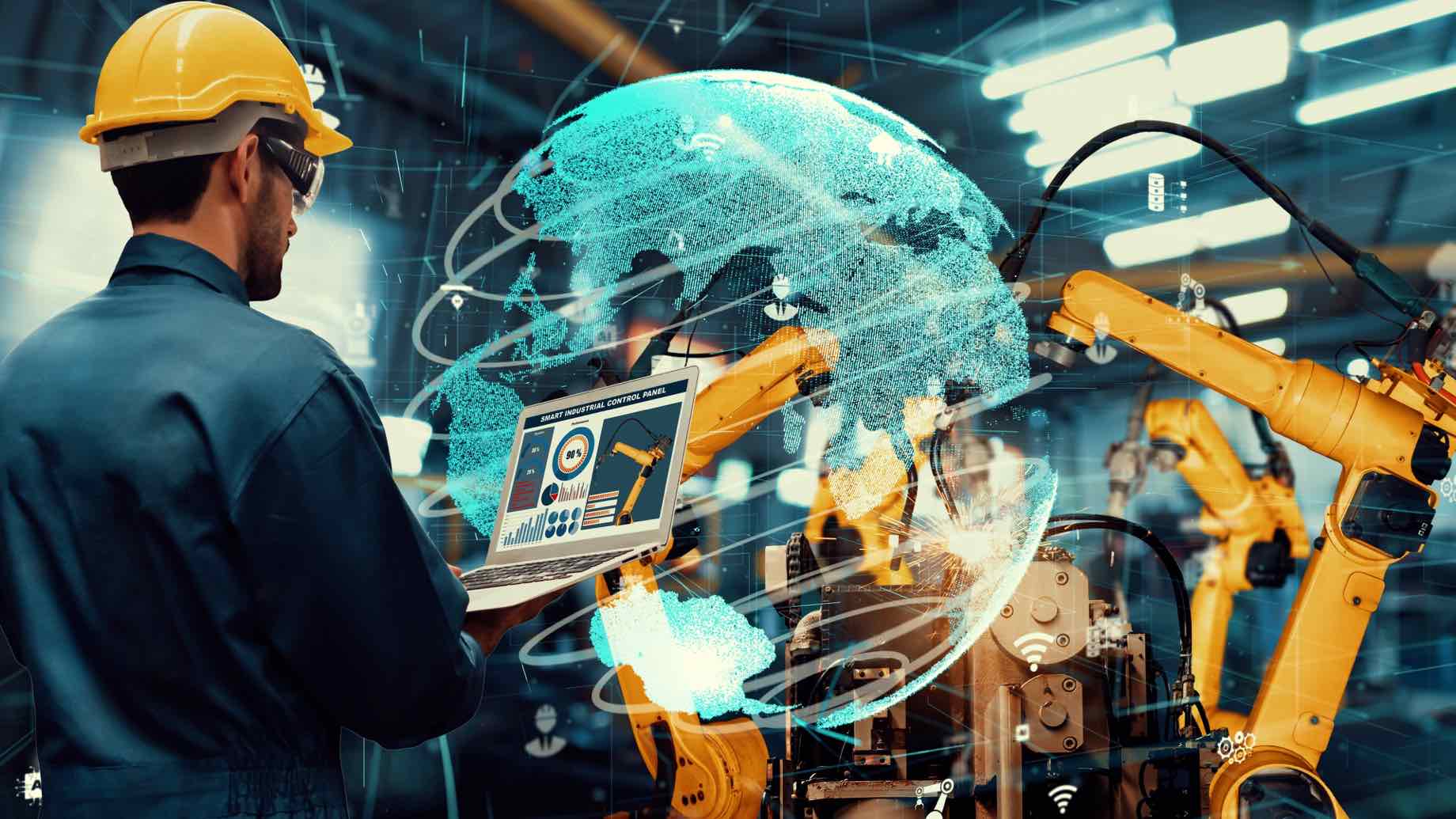 The Next Generation of Services Automation at Siemens
With the acquisition of Mentor Graphics, technology giant Siemens became the world's leading supplier of industrial software for the digital enterprise, which includes product design, simulation, verification, testing, and manufacturing. As a result, Siemens' product lifecycle management (PLM) software business needed to merge its business processes, transform its software platforms, quote services, and manage resources more efficiently.
Hardly a small task.
Siemens described this project as an "enterprise-wide digital transformation, where the focus was to position Siemens to meet the needs of our customers across the globe." By integrating professional services automation into its enterprise quote-to-cash solution along with effective organizational change management, Siemens achieved its goal.
Several issues coalesced, leading Siemens to pursue professional services automation
Mentor Graphics had its own processes and technology stack: OpenAir and SAP. Siemens used the same technology (albeit an on-premise version). With two instances of SAP and OpenAir—plus a push to get OpenAir to the cloud version—Siemens needed a change. Several other business acquisitions with their own tools and processes further reinforced the need for change.
At the same time, Siemens IT was refreshing its SAP implementation to create a different architecture and take advantage of SAP's Revenue Accounting and Reporting engine to define performance obligations. All of this meant their professional services automation solution would need re-work.
And because Siemens is a software business at its core, the services side was under pressure to expand margins. Like so many global companies, they struggled with siloed processes across the Americas, EU, APAC, and other regions. It was the perfect time to evaluate—everything.
Thus began their digital transformation journey to next-generation services automation.
Finding the right implementation partner for professional services automation
Facing an enormous project, Siemens sought an implementation partner that could understand the technical complexities and intricacies of a global technology business. When Siemens narrowed their professional services automation search to FinancialForce, it was an easy decision for Kurt Kuelz, responsible for Global Customer Outcomes at Siemens, to contact a former colleague at CLD Partners.
After a few discussions, Kurt and the evaluation team determined that CLD had the expertise needed to design a global solution, harmonize disparate regional processes, integrate with enterprise SAP systems, and support global deployment. After all, CLD has helped other enterprise clients, like Sirius Computer Solutions (now a CDW company) through digital transformation.
The Siemens team was fully committed to the process and the work required so that ultimately, they could serve their customers globally.
Building out the core processes of the professional services automation solution
CLD guided Siemens along its journey, designing global business processes and configuring the solution.
Core processes include:
Setting up pre-sales projects that track time spent on new business opportunities (used by approximately 2,000 users globally)
Automating project creation based on what was quoted to the client
Managing project delivery and tracking time for roughly 3,500 professional services users at any given time
Creating and rolling up revenue transactions using FinancialForce's Revenue Management app
Integrating cost, billing, and revenue data into SAP
"This was an enterprise-wide digital transformation for us, where the focus was on positioning Siemens to meet the needs of our customers across the globe while achieving our business goals. With a new suite of enterprise apps and harmonized global processes, we quote services uniformly, forecast resources for better capacity planning, manage delivery and recognize revenue following standardized processes across the globe."

Kurt Kuelz, Senior Vice President – Global Services and Success at Siemens Digital Industries Software
A phased approach to services automation enabled Siemens to pilot their solution
Like many other CLD clients that have committed to a large, complex project, Siemens opted for a phased deployment for professional services automation. Taking a phased approach enabled them to pilot their solution, adjust as needed, and leave ample time for data migration and user adoption.
Wave 1 went live in December 2020. Siemens rolled out to one country in Europe as a pilot, enabling them to see how the processes and integrations worked with the new SAP instance.
Wave 2 went live in July 2021. At this time, three more countries went live, one from each region (Americas, EU, and APAC)
Wave 3 went live in October 2021. This included countries from the rest of the world (ROW).
Effective organizational change management is key to successful process transformation and adoption.
Good processes, tools, and implementation plans need to be accompanied by effective change management. Siemens recognized early on that the regions did not have standard roles and responsibilities and that they needed to form communities around all their lead-to-cash processes and define global and regional leads. From the start of the program, Yvan Marceau and his team involved the business through these communities of practice leads to define realistic business scenarios, validate solutions and drive end-user adoption.
"Developing a strong global interlock between the business and global operations was key to harmonize our processes, build credibility with the end users and transform the business"

Yvan Marceau – Customer Outcomes, Global Operations Director
Comprehensive data mapping and testing helped ease the challenge of data migration.
That said, it's worth noting, Siemens carries 5,000+ active projects at any given time across the globe. It was no small feat to ensure smooth transitions to new processes and seamless cut-over for in-flight projects. But it happened.
"This was by far the most smooth go-live that we've ever experienced… " [speaking collectively of the Siemens team with ~100+ years of experience]

Kurt Kuelz, Senior Vice President – Global Services and Success at Siemens Digital Industries Software
Core features of Siemens' comprehensive professional services automation solution
Siemens' solution enables them to handle everything from quote to cash with comprehensive end-to-end processes.
The new automated professional services solution includes these features:
Salesforce Opportunity Management, providing early pipeline visibility for advanced pursuit and resource planning, as well as revenue forecasting
Zimit Bid Automation, replacing their spreadsheet estimation tool and standardizing their quote creation process globally with automated SOW creation
S2O (Salesforce) Bid Approvals, improving business risk management and bid compliance
FinancialForce Project Setup, linking As-sold information to As-delivered project data and meeting financial compliance controls
FinancialForce Project Execution, improving risk management, financial control, resource assignment, work packages, tasks, and schedule
FinancialForce Resource Management, providing visibility into project plans to improve team utilization and optimize staffing requirements
FinancialForce Timecard Management, improving the ability to promptly enter time, which better supports planning, forecasting, and billing
FinancialForce Project Billing, optimizing PM and Operations responsibilities to focus on value-add tasks
FinancialForce Business Management, improving project financial and status information to enable proactive business decisions
SAP Financial Management, integrating Cost, Billing, and Revenue to SAP
Reaching professional services nirvana
You'll often hear CLD's CEO talk about Professional Services Nirvana as the ideal state for professional services organizations.
Now that Siemens has moved away from spreadsheet estimation, Siemens' nirvana is within reach. They can move toward prescriptive selling and improve bid quality.
Siemens can now:
Ensure everyone is quoting the same way using the same app
Have visibility into resourcing early, yielding better capacity planning because they're leveraging resource requests
Do demand planning, thanks to their improved resource scheduling
Have a more efficient billing and revenue process
Want to get one step closer to professional services nirvana at your company?